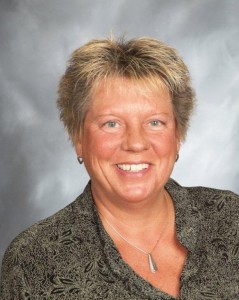 My name is Raeleen Horn. I celebrate a 33 year career (1980 – 2013) as the Music Department Chair and Director of Bands at Palatine High School in Palatine, Illinois. I am currently retired and welcoming professional opportunities for motivational speaking, adjudicating, supervising student teachers and guest conducting. I enjoy travel, hiking, golf, photography and every aspect of the music world.
I love working with young, aspiring music educators and beginning teachers.
My presentations are geared toward enlightening music education students at the college/university levels. My master class is called The Realities of Teaching – Critical Factors for Success. I have appeared at a host of schools across the country: University of Illinois, Wheaton Conservatory, DePaul University, VanderCook College of Music, Indiana University, University of Iowa, Arizona State University, University of Arizona, the University of Mississippi, Valparaiso University, Ball State University and Elmhurst College. I presented at the Iowa Bandmaster's 87th Annual Conference in the Spring of 2014 and will be offering two collegiate sessions at the Indiana Music Educator's Conference in 2015.
"Have faith in yourself and the future"
- Ted Kennedy
My background includes earning a Bachelor of Music Education degree from Northern Illinois University and a Master of Music degree from Northwestern University where I studied conducting with Director of Bands – John P. Paynter. I am a member of the American School Band Director's Association, National Band Association, Women Band Directors International and the Music Educator's National Conference – NAfME.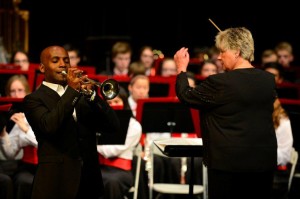 Articles I have created appear in two professional music journals: The Instrumentalist and The School Musician. For eight years, I wrote a monthly column for The Instrumentalist entitled Band Classics Revisited. I am the 1992 State and North Central Regional winner of the American School Band Director's Association Stanbury Award for the recognition of younger band directors dedicated to the advancement of school band programs. In 2010, I was presented the Outstanding Bandmaster of the Year Award from the Phi Beta Mu International Bandmasters Fraternity.
While at Palatine High School my conducting responsibilities included Symphonic Band, Concert Band, Marching Band, Jazz Ensemble, Variety Show Pit Band, Musical Pit Orchestra, Brass Ensemble, Percussion Ensemble and Pep Band. Under my direction, Palatine High School Bands have traveled extensively throughout the United States and abroad participating in approximately 50 performances each year. Many professional musicians along with television and radio personalities have performed with the Palatine High School Symphonic Band.
Thank you for checking out my website!